After the huge response on the Top 12 Sexy Dance Formats for a Toned Body and Flat Abs – Part 1, we came up with  Part 2, which will discuss about the benefits of the another 6 powerful dance formats which promote calorie burn. Dancing is an amazing stress busting activity that makes you feel happy and helps in keeping you fit and healthy. Ever wondered why we start tapping our foot and nodding our head the moment we hear a rhythmic number? Well, this is an instinctive response and all of us have it in or gene. The link goes far back to our early ancestors belonging to the primitive cultures who also used to express themselves through music and rhythmic movements. You don't have to be a pro in order to dance, just get into the mood and move your body to the groove.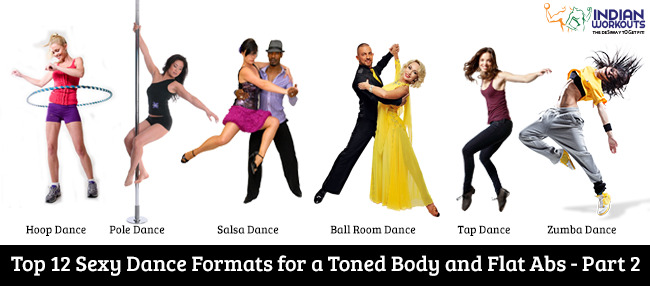 The Fitness Requirements of a Dancer
In the previous part, we had discussed the benefits of dance fitness, so now let us take a look at what are the fitness requirements of being a dancer.
Aerobic Fitness – First and foremost is aerobic fitness that helps pushing through long dance routines.
Anaerobic Fitness – Anaerobic fitness helps in pushing the body through short bursts of high-intensity activities.
Strength – It is important to have strong core, arm and leg muscles in order to produce maximal force.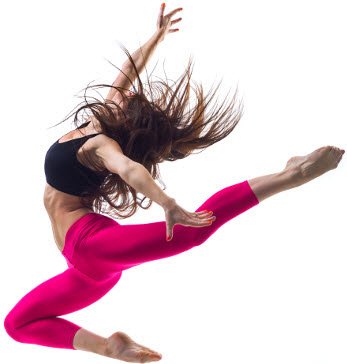 Endurance – High endurance level helps the muscles to keep up continuous movement.
Flexibility – Flexibility of muscles and joints helped in easy movement and increased range of motion along with the pliability of muscles.
Power – Power is required to perform the explosive movements.
Rest – A period of inactivity that helps in repair and regeneration.
6 Incredible Dance Fitness Formats to Burn Calories and Tone the Muscles
Let us learn about the next six glamorous dance forms that can help in giving you the perfect toned figure by promoting fat burn and tightening the loose muscles and tissues.
Hoop Dance
Hoop dance workout is a fun-filled and creative way to achieve fitness. Hoop dancing is a blend of dance moves with hula hooping in which the hoop moves up and down the body to create a powerful and athletic dance form. The basic movement involved in hoop dancing is body rocking that helps in moving the hoop around the waist. Hoop dance also involves off-body movements in which the hoop moves around the arms or legs. It is an extremely flexible activity that can be performed by people of all ages. Practicing hoop dancing for 40 minutes for just three days a week is enough to achieve a toned body. So, get your hoop and start moving your body.
Benefits of Hoop Dancing:

Hoop dance workout is a sweat-inducing cardio workout that helps in burning calories at a faster pace.
The intense off-body moves help in toning the arms, thighs and legs.
The powerful movement of the abdominal muscles and pelvis in order to keep the hoop moving helps in toning and tightening the abs.
This cardio workout speeds up the metabolic rate so that your body burns calories fast.
Hula hooping tones the core muscles, spine muscles and hip macules.
Constant eye- hand coordination enhances balance and rhythm.
The rhythmic movement of this dance form takes he body and mind to a meditative state that helps in relieving stress and inducing feelings of joy and happiness.
The swift and agile movements of the hip and pelvis helps in increasing flexibility and energy.
It is an amazing cardiovascular workout that speeds up the heart rate and works the heart muscles.
Pole Dance
Although, pole dancing had been primarily associated with despicable adult entertainment in the past, but more and more people are looking into its brighter side and it is being adopted by health and fitness regimes all across the world. Pole dancing is an entertaining and fun filled exercise that is practiced not only by professionals, but also by gym goers, pole athletes and even students. High-intensity pole dance workout includes strength training and isometric muscle contractions in order to tone and strengthen muscles. It is an amazing way to burn calories and enhance flexibility while boosting your confidence level. It is an appealing and engaging dance form filled with sex appeal that makes you feel great about yourself.
Benefits of Pole Dancing: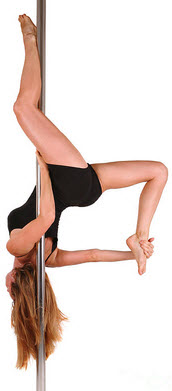 Pole dancing fitness regime is a quick calorie burner that engages the muscles of the whole body. An hour long pole dance session can help you burn up to 250 calories.
The method of supporting the entire body weight on one arm along with pole climbing and pole swings helps in building and toning the muscles of the arms and legs.
The stretches and intense moves such as splits and back bends involved in pole dancing improve flexibility and reduce tension in the body.
Since pole dance does not put much stress on the joints, it reduces the chances of injuries and sprains and helps in enhancing joint mobility and developing strong bones and connective tissues.
The intensity of pole dancing ranges from moderate to intense aerobic training that pumps more blood to the muscles and vital organs and helps in keeping the heart healthy.
Salsa Dance
Latin dance workout formats such as salsa, cha-cha and merengue are a sexy and sensual way to achieve a curvy and attractive body. Salsa is an exotic dance form that involves a lot of hip movement and fiery attitude. The salsa dance workout in particular targets the upper and lower abdominal muscles along with the obliques. The powerful spins, twists and constant back and forth movement makes it a full-body workout that engages all the muscles of the body. Being a fast paced dance format, salsa ensures higher-than-average calorie burn, stronger core and improved posture. So, put on your salsa shoes and get your hips swaying to the beats of foot tapping Latin numbers.
Benefits of Salsa Dance: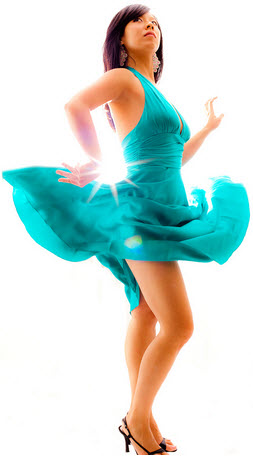 Being a high-intensity dance form, salsa helps in burning calories. Depending on the intensity of the dance, salsa can help burn up to 600 calories per hour.
The powerful foot movements, leaps and kicks help in keeping the joints lubricated and enhances bone strength and bone density.
The swift back and forth movements, sharp turns and twists help in increasing flexibility and agility along with increased range of motion.
The versatile movements and postures coordinated with the music helps in enhancing creativity and better self-expression.
Being a high-intensity cardio activity it helps in working the heart muscles, thereby reducing the risk of heart diseases.
The powerful movements and lifts help in strengthening the core muscles and enhance endurance and stamina.
An hour of intense salsa dancing is highly sweat-inducing that helps in flushing out toxins from the body.
Salsa dance can also help in lowering blood pressure and cholesterol levels in the blood.
Ball Room Dance
Ballroom dancing is a form of classic social dancing which is again coming back to popularity because of various dance reality shows that are upholding this elegant dance format. Ballroom dancing is a low-impact aerobic activity that can be enjoyed by couples of all ages. Enjoying time with your partner helps in improving mental health and enhances the overall sense of wellbeing. In addition, it also helps in heightening one's self -confidence and self-esteem. The skillful stepping, turning and maneuvering involved in ballroom dancing burns a considerable amount of calories and builds by strength and flexibility in order to develop a wide range of motion. Being more of a dance and less of an exercise, it is enjoyed thoroughly by the practitioners.
Benefits of Ballroom Dancing: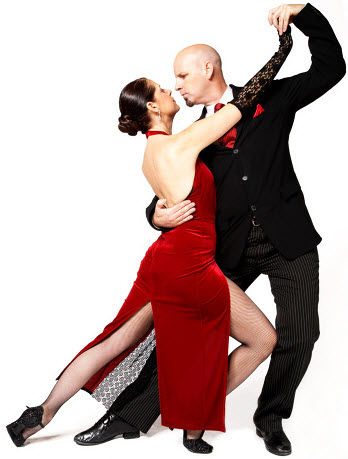 Being a low impact aerobic activity, it can be practiced by people of all ages.
Ballroom dancing is a great full-body cardio workout that works the back, buttocks and toes and helps in burning calories.
This dance format helps in toning and strengthening the lower body, especially the thighs, buttocks and calves.
The lifts and holds along with resistance against own body weight help in strengthening the muscles in order to develop powerful moves.
The stretching, bending and splits helps in increasing flexibility and agility and reduces the chances of injuries.
The intensity to push through long dancing sessions that involve quick turns, twists and lifts makes the dance format a potent means of developing endurance.
Being a communal activity, ballroom dancing helps is socializing and developing a positive outlook along with raised level of self-confidence.
Tap Dance
Tap dance is one of the easier dance forms that can be taken up by a person who is not much into dancing. Because this dance requires less arm and leg coordination compared to other dance formats, it can be practiced by almost anyone. Tap dancers wear special shoes with metal plates attached to the heel that makes prominent tapping sound when the foot moves with rhythmical stomps. Although popularized as an American theatrical dance form, tap dance has its roots in 17th century northern England where it was a traditional dance. Tap dance is an entertaining and lively dance fitness form that is immensely popular in the western world. Although, the dance form appears to be an easy one, the continuous foot movements along with small hops and jumps makes it an engaging cardiovascular activity that boosts the heart rate and helps in toning the leg muscles. Being a low impact, joint friendly activity, it helps in increasing the range of motion while reducing the chances injuries and ankle sprains.
Benefits of Tap Dance: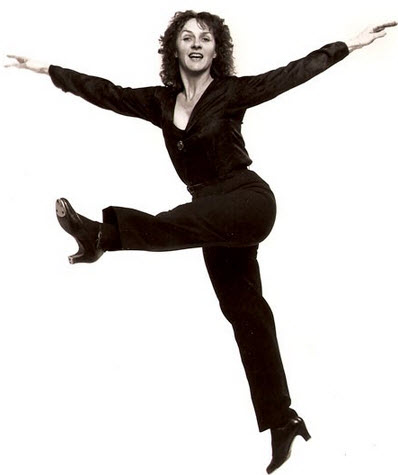 Tap dancing involves constant foot movement such as the step heel, the stamp and the brush along with turns, hops and jumps that helps in toning and strengthening the leg muscles such as the thighs and quads.
Tap dancing is an effective cardiovascular activity that helps in burning calories quickly. An hour of intense tap dancing session can burn up to 400 calories.
15 to 30 minutes of high-intensity tap dancing helps in working the hearts and lungs which ensures a steady supply of oxygen throughout the body and improves cardiovascular health.
Tap dancing promotes blood flow to all the muscles of the body and aids in proper dilation and contraction of arteries which helps in keeping blood pressure under control.
Because tap dance involves moves in all directions – forward, backward and side to side, it is a superb dance form for improving balance.
Zumba Dance
The Zumba dance workout is a combination of classic Latin dance such as salsa, merengue, cumbia and mambo. It a sexy and power-packed aerobic dance fitness form that is based on Latin music. The happy and jovial beats of Latin music instantly lift the mood and make you want to move your body to its melodies. The Zumba dance format was developed by the Colombian choreographer Alberto Perez during the 1990s. A Zumba dance workout session usually lasts between 60 to 90 minutes. It begins with a short warm-up session which is followed by intense salsa and hip hop moves that involves powerful movement of the abs, hips and pelvis. It is total body workout that engages almost all the major muscle groups of the body.
Benefits of Zumba: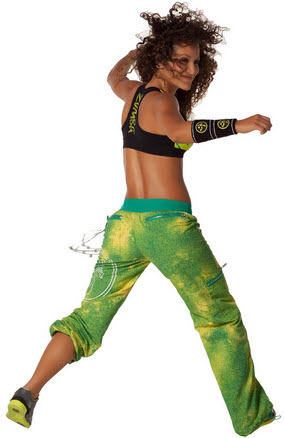 Zumba moves involve a lot of hip action and pelvic movement that helps in toning the mid-section of the body and promotes weight loss. An hour long Zumba dance session can burn 600 to 1000 calories depending on the level of intensity.
The best encouragement for carrying on with a workout is evident results and Zumba workout provides quick visible results which inspire you to continue with the effort.
Being a full-body workout, Zumba fitness exercises engages all the muscles of the body and the intense moves such as squats and lunges help in toning the loose muscles.
Because of its versatile and flexible nature, Zumba workouts can be enjoyed by people of all ages and the level of difficulty can be adjusted to each individual's fitness level.
It is an amazing stress busting dance fitness format that helps in relieving tension and anxiety.
It so fun filled and entertaining that it would never bore you and you will keep coming back for more and more.
So, now that you know the 12 best modern and exotic dance forms that can help you lose weight and develop a perfectly toned figure in entertaining ways, choose the format that suits you best and get into the groove.