Are you bored with your regular fitness routine? Are you struggling with motivation to hit your gym? Has your body stopped responding to the vigorous workouts you have been practicing at your regular fitness club for months now? You never thought you will find it so difficult to do what you once loved. Well, it's time to make a change and challenge your body to do something new. There is a diverse range of workouts to experiment with, but you definitely want to try Pilates exercises. This is a radically emerging trend. Bollywood divas, fitness experts, and supermodels vouch for this workout. This modern-age fitness routine has helped people achieve the much coveted long, lean, and flexible body. Let's learn more about this transformational fitness program.
Pilates Exercises: What is It?
Pilates is a trending physical fitness program that was developed by Joseph Pilates. It is fairly a new form of fitness system that uses "Contrology" as its fundamental approach. This method is often defined as an art of controlled movements. When practiced properly, it eliminates excess fat from the body, helps build lean muscles, and tones the body. Not only this, it results in improved posture, balance, flexibility, coordination of movements and muscles, and enhanced stability. Experts suggest that the best Pilates exercises can help you develop a strong core. Additionally, there is evidence of Pilates exercises helping people with their lower back pain problems.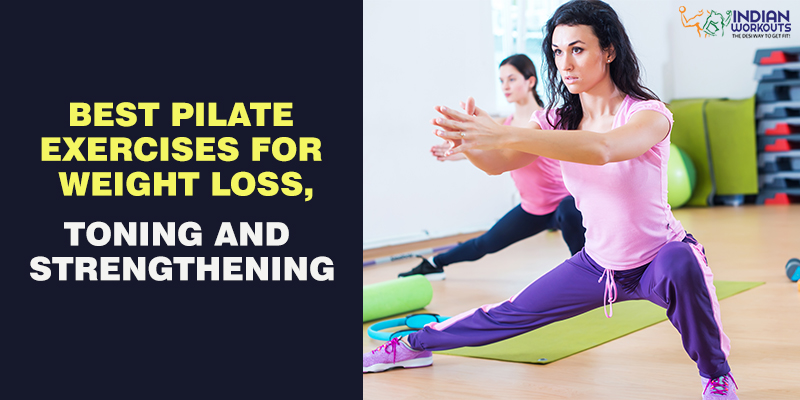 Pilates exercises can be modified in a range of difficulty depending on the person's practice. All in all, it is a total body workout that includes a combination of movements that focus on alignment, breathing and developing a stronger core. Simultaneously, it conditions, tones, and trains muscles in the abdominals, back, glutes, hamstrings, and chest.
Pilates is practiced in several forms such as Pilates reformer exercises, Pilates mat exercises and more. However, for each variant, the fundamentals remain the same. Following are some of the basic principles of best Pilates exercises.
Concentration: Every

Pilates workout exercise

requires deep focus. According to the principles, one must be able to focus on how the exercise is performed. The aim is to create mindful awareness of the body.

Control: As mentioned above, Pilates works on the idea of Contrology. This means you must be able to control the movement of the body and the equipment being used to extract optimum benefits.

Centering: According to the practitioners, there is a center that lies within the body,  the powerhouse of all the energy we derive from. It is the core. Hence, all the movements begin from here and then extended to the limbs.

Flow: A flow in the body movement is necessary for a complete experience of the workout. This is imperative to incorporate grace and gentleness in the movements and build strength and stamina in the body.

Breathing: Breathing is an important component in

Pilates workout exercises

and routine. Deep breathing in and out of the body while performing the movement is essential. They are asked to note the muscles engaged in the breathing. They must breathe deeply in order to feel the impact in the floor muscles of pelvis and abdominals.

Precision: Movements must be performed precisely and perfectly. They must be completed with immense grace and perfection to achieve proper alignment and flow. This must be maintained throughout the routine, even while transitioning from one movement to the other.  

Alignment: Orientation of the placement of all body parts is necessary. This helps you accomplish proper alignment, posture, and flow. This is only possible if we are aware of the position of our head, neck, back, and legs while we perform the workout.

Relaxation: Another important principle that Pilates emphasizes is the relaxation of the body. Only when the body is relaxed can we utilize our body and muscles to perform the routine effectively and efficiently. Only when we are in a relaxed state can we achieve grace and poise as we practice Pilates.
Benefits of Pilates Exercises
Pilates is a great exercise to improve body aesthetics.

It impacts the overall body composition and boosts the metabolic rate.
It has bone-building benefits. Surprisingly enough,

Pilates exercises

improve bone density. Various equipment like Pilates rings, bands, and reformers are used to provide resistance to the muscles.
Pilates is great for weight loss as it helps in burning calories in a shorter period of time. Moderately intense Pilates for four days a week can show surprisingly quick results.
Pilates exercises for lower back

have a therapeutic effect and heal chronic back pains.
Pilates core exercises

strengthen the abdominal muscles and improve the alignment of the body.
It improves poor posture due to misalignment of the muscles.
Regular practice can improve flexibility, enhance strength and balance, and reduces the risk of falls and injuries.
It improves stability in the body and improves the performance of functional movements.
It challenges the body and forces it to make efficient use of all the muscles.

It allows an increased range of motion throughout the body.

There is a huge variety of movements to practice without getting bored. Every day, you can practice a new workout.

When the principles of Pilates are applied properly during the workout, it can teach you to focus on and improve concentration power.
Apart from this, regular Pilates can help you achieve a fully toned body and develop greater mind and body connection. It is a great way of maintaining elasticity and flexibility in the body required for sports performance.
Best Pilates Exercises for Weight Loss, Toning and Muscle Strengthening
These exercises will teach you how to do Pilates exercises at home. There are numerous exercises to learn, but this list of Pilates exercises is perfect for anyone who is just a beginner or wants to accelerate weight loss and body toning process.
Pilates Hundred:

It is the classic and most commonly practiced

Pilates mat exercise

. It mainly targets abdominals, but the impact can be felt throughout the body. It is an isometric movement that is deemed way more effective than simple crunches. It serves as a great warm-up for a vigorous Pilates routine. It helps increase blood-circulation, too.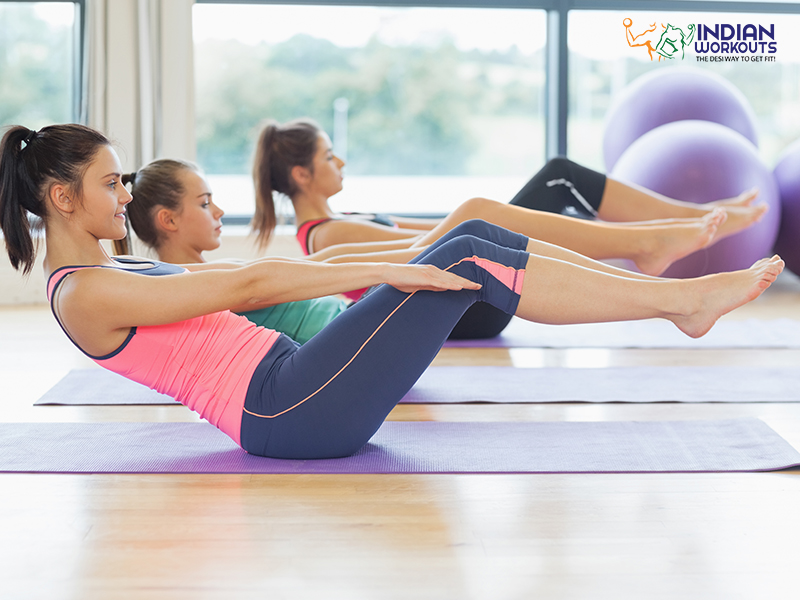 Technique: For this Pilates exercise, you must begin on your back on the ground. Lift your legs from the ground and bend them at the knee level. Now, stretch them and take them to a 45-degree angle. You must not forget to breathe. Now, lift your head and shoulder and begin to move your arms up and down, just 4-5 inches above the mat. Breathe in for 5 arm movements and breathe out for another 5. You must do it for 100 arm movement counts.
Criss Cross:

Another classic Pilates move, it is certainly perfect for anyone looking for core strengthening and fat loss around the waist. It may look simple, yet it is a full muscle blaster.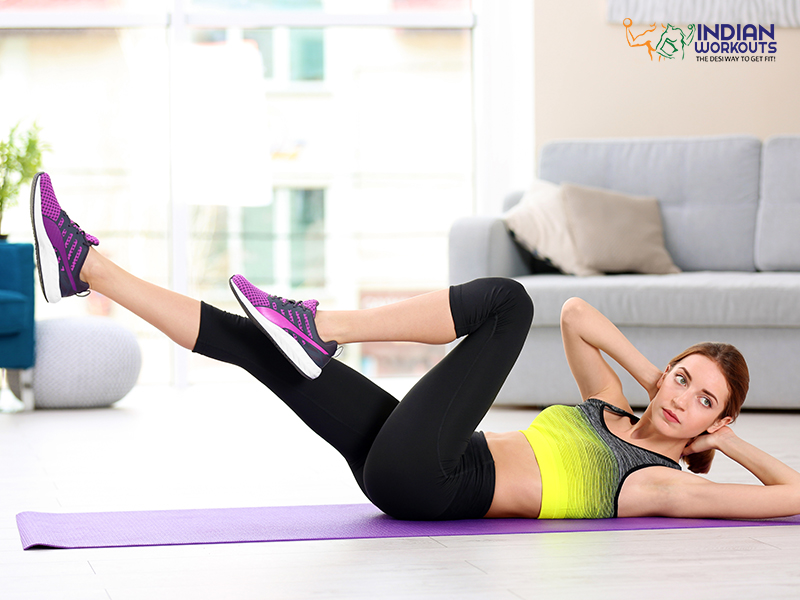 Technique: Lie down on your back with your hands behind your head. You can keep your palm over palm. Lift your head and pull your knees to the chest. Now inhale as you twist your upper body to the right and stretch your right leg outward as your left leg touches the elbow. Now change the side, twist your torso to the left and repeat the movement with the opposite leg.
Pilates Back extensions:

This is one of the most effective

Pilates stretching exercises.

The main aim of this exercise is to strengthen the back extensors and develop abdominal and scapular control.
Technique: Lie down face down on the mat with hands pressed onto the sides of the thighs. Inhale and engage the muscles of the abdomen. Now lift the upper body, just the head, and chest. Then come back down to the starting position.  
Leg Circles:

This is an excellent exercise for weight loss and muscle strengthening. It challenges the core and pelvic muscles and targets abdominal muscles, quads, and hamstrings. It also improves and strengthens hip joints. You must apply all the principles of

Pilates exercises

to achieve the best results.
Technique: Lie down on your back on the mat. While one of your legs is stretched out to the ground, lift the other up towards the ceiling. Palms must be firmly placed on the ground. Inhale deeply and rotate the leg in full circle. Exhale as you lower the leg down towards the center.
Saw:

Among many other

Pilates mat exercises

, this one is incredibly effective for toning the torso. It stretches the back, hamstrings, hips, and deep abdominal muscles. Also, it strengthens the spine. It is great for creating pelvic stability and controlled movements.
Technique: Start in a sitting position with your legs spread a little bit wider than the mat. Open your arms in T-position. Inhale and exhale, twist towards the left leg and bend forward to touch your toe's smallest finger with your pinkie finger. Come back up to the center and twist to the other side and repeat the Saw movement.
Leg Pull:

This exercise is often termed as reverse planks. It targets the back, abdominals, and hamstrings. It even strengthens the glutes and hamstrings. It improves strength in shoulders. Experts suggest that this exercise is simply amazing to improve functional fitness required for daily physical activities.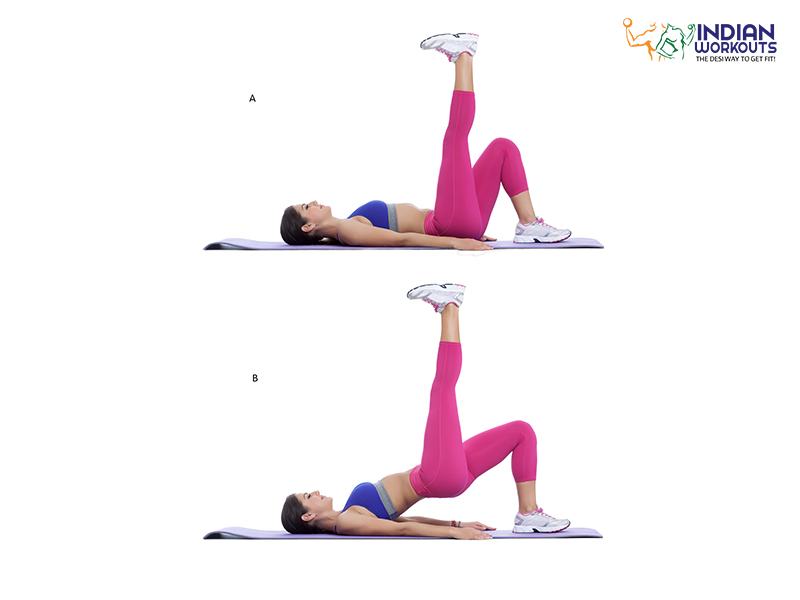 Technique: Begin in a sitting position. Your legs must be extended fully. Place your palms at the edges of the mat and your hands inwards. Now, slowly lift your hips up and form a straight diagonal line. Now, raise your one leg and take it as high up and straight as possible. Gradually, lower your leg and hips and come back to the starting point.
Corkscrew:

Corkscrew is an intermediate

Pilates ab exercise.

Also, it is a great way to work on obliques. You can even feel the stretch in hip flexors and lower back. Adductor muscles of the inner thighs are also slightly affected.
Technique: Lie down on your back, bend both knees towards your chest and keep your palms on your sides. Lift both your legs straight up in the center. Now, rotate your legs in a circle and come back to the center.
Pilates Push-ups:

If you are a beginner, it is suggested to try this workout only after learning a few fundamental moves. It is a challenging total body workout that strengthens the core, arms, and shoulders. One can feel the stretch in the hamstrings and improve balance.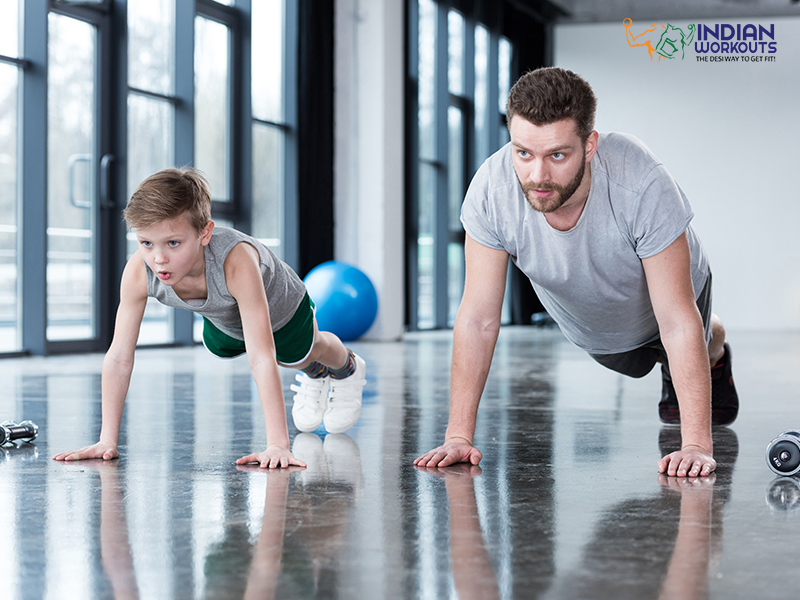 Technique: Begin at a standing position and extend your hands fully overhead. Now bend down and roll forward to a plank or push-up position. Perform 3-5 pushups and then roll back up to standing position.
These are some of the most effective Pilates exercises to perform for weight loss, toning and muscle strengthening. Once you have mastered these movements, you can move on to advanced levels Pilates exercises like the seal, plank jacks, kneeling sidekicks, standing leg lifts, knee crunches, side bends and more. Just remember that you must complete these movements with concentration and not half-heartedly. Apply all the principles to reap the benefits of your hard work and efforts.