We never fall short of cracking jokes on how our weighing scales trigger an instant shock-value, letting out shrieks of horror or excitement the moment we step on them, don't we? Yes indeed, the weighing scale is the holy grail of a weight loss regime, despite all the jokes. It is the ultimate ticket to your favorite pair of tights and spaghetti straps eluding all this while. Today we're going to share some pointers on how to choose an ideal gym scale to pump you up for your fitness plan.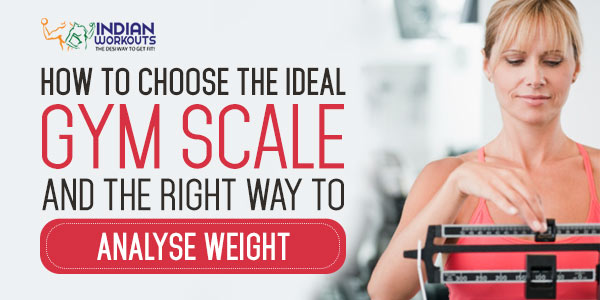 An ideal gym is packed with a smorgasbord of gym scales and a range of other gadgets to choose from. Keeping in sync with the current trends in fitness, some of the gym scales can provide you with all the teeny-weeny details related to weight loss like Body Mass Index (BMI), calories, fat content, height, total body water, metabolic rate; all available in sleek digital models as well as simple mechanical scales.
Choosing an ideal scale for yourself, not only involves the checklist of the various features that it's designed with, but also considering the correct methods of weight measurement we need to keep in mind.
Even small details like pre-setting the scale (especially if it's digital), the proper stance on weighing scale, the right time of measurement (early morning, night or midday), shape up the way we use an ideal weighing scale.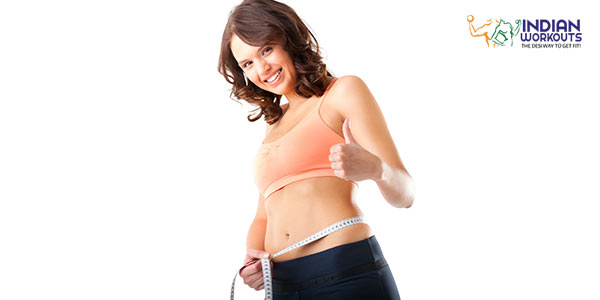 Your weight loss goals are more than just signing up for a swanky gym prepped with gadgets. Before mounting a weighing scale, you should be aware of the best size, model and the features best suited to you.
Difference between Analog Scale and Digital Scale
To get a clearer picture of the ideal gym scale; first let's find out the basic difference between an analog scale (mechanical scale) and an electronic scale.
An analog scale is very different from the electronic scale you may have in your bathroom. Scales are measuring devices. That is true for both instruments, but when you step on a digital scale, you are determining how much your body weighs. Analog scales do not measure weight, instead they value mass. The formats of these scales differ greatly in theory, purpose and style.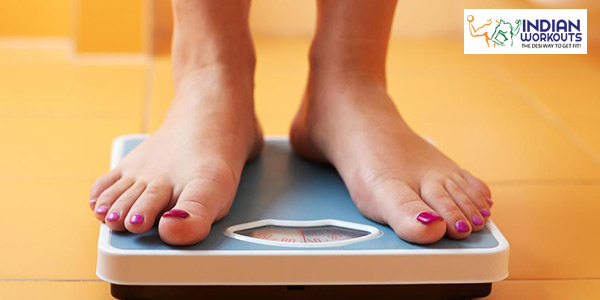 Electronic scales use electrical resistance to determine the weight of an object. When an object, such as a human body, sits on top of the load cell, the weight bends it downward to shift the resistance. The degree of the shift goes through a microchip to calculate the weight of the object. Analog scales work on the theory of mass, while digital scales measure weight.
Mass Vs. Weight
We all know, that weight is the force of gravity exerted on the mass of an object. Weight measurements calculate how much gravity it takes to hold an object to the earth. Mass, on the other hand, is a quantifiable measurement of the amount of substance it takes, to make an object solid. Balance scales measure mass. An electronic scale measures weight.
Analog Vs. Digital Weighing Scale
Another significant difference in these two measuring devices is technology. Electronic scales use a computerized component to determine the weight. The electronic weighing scale is totally dependent on a microchip for calculation. Conversely, analog weighing scales, if not adjusted, can give different readings every time and are very much a manual process. An analog scale has to be recalibrated every time before using and you may miss half pound of weight in it, even due to minor tilt. A digital scale on the other hand, rules out any minor discrepancies in weight readings, giving you the exact reading.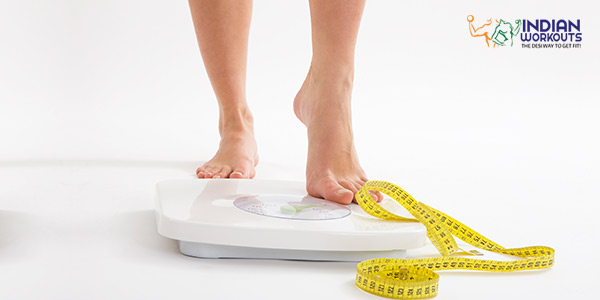 But analog scales have a longer shelf life than their digital counterparts as they are manually calibrated and don't suffer from any glitch or battery loss every now and then.
Both devices have similar usage. However, digital scales are primary for precision. They are the choice for community gyms, health centres and sports centres, doctor's offices and laboratories. Digital scales can also be found in some medical practices and are popular for home use. When you need a fast weight and exact precision is not a requirement, an analog scale will suffice. The main advantages of an electronic weighing scale are that they have an LCD display, memory capacity and accurate reading options.
Even though electronic weighing scales give more accurate readings, the only disadvantage they have is that they need continuous electric supply or have to run on battery power.
How to Weigh Yourself on a Weighing Scale?
If you're a serious fitness freak, it's imperative to have a weighing scale in the house or in the neighbourhood gym. A scale can make or break you, it's the stepping stone to fulfil your weight loss goals. You can purchase a gym scale almost anywhere, but getting a scale that is accurate is key. Some scales provide fancy features like a body mass index calculator. It's totally up to you, whether you want a simple Spartan option or a sleek souped-up weighing scale.
1. Type of Scale
Determine if you would like to buy an analog scale or a digital scale. Analog scales are manual, tend to be less accurate and have to be recalibrated. If you would like the most accurate scale available, purchase a digital scale.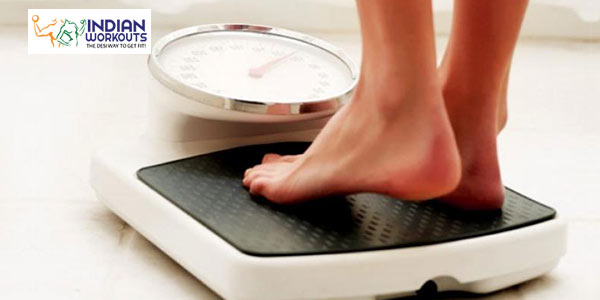 2. Trial Before Buying
Try the scales out in person. There is no way to tell if a scale is accurate or calibrated correctly when you order it online. Even if you're sure what brand you would like to buy, test the scale you are planning to purchase in person before buying it.
3. Test the scale
If you're standing on an analog scale, adjust the scale, till the needle hits zero. Now step on it and watch the dial rotate towards the right till it comes to standstill. Now take the reading.

4. Weighing more than once
To find the accurate weight, weigh yourself three to five times on the same scale, to note any difference from the original reading. An accurate scale should read the same weight every time, provided you are wearing the same clothing.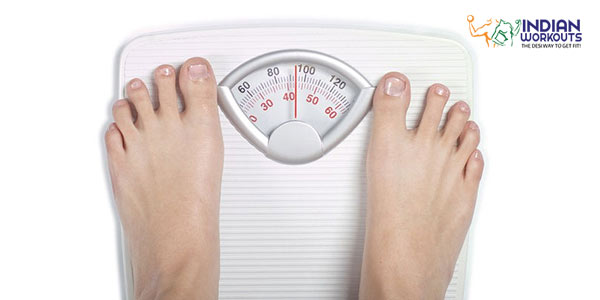 5. Calibration
Determine if the scale is calibrated correctly. Analog scales with a dial readout are calibrated if the dial points at "zero" when no weight is on the scale. If the dial points above or below zero, the scale is not calibrated correctly.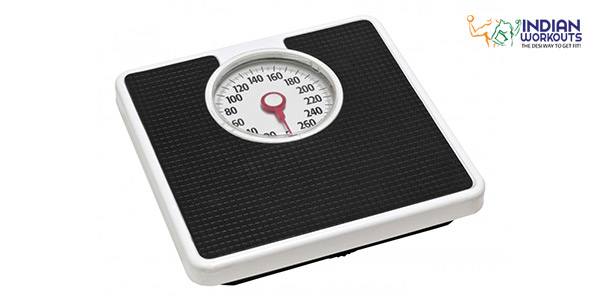 6. Clothes
Never weigh your self-wearing heavy clothes or woollens as they make a bulk difference in reading. Try to wear loosely fitted clothes while weighing yourself as it helps you get the exact reading.
7. Weighing Time
Your body weight fluctuates due to different factors, which include time of the day, the clothes you wear, and your body composition. Maintain consistency by measuring yourself at the same time of day, wearing the same thing and having just done the same things. Right after you get up in the morning is probably best since you won't have eaten and your hydration will be similar from morning to morning.
8. Muscle/Fat composition
As electricity moves through different materials, it encounters different levels of resistance. Your body is also made up of different components that resist electrical movement to different degrees. Some are conductors and some are insulators.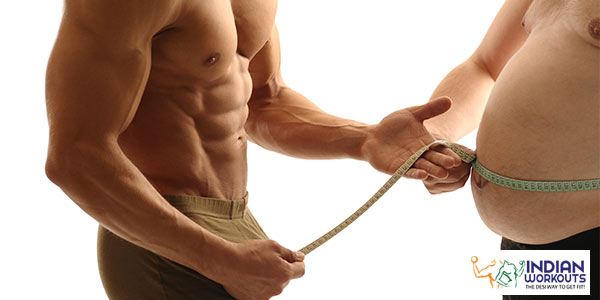 Muscles are good conductors of electricity compared to fat, because they carry more water. That means that a person with more muscle would conduct electricity better than a person with more fat as long as everything else is the same. The scale works by shooting tiny amounts of electricity through your feet and measuring how much resistance that electricity meets. The higher the resistance, the more fat there probably is.
How to Choose an Ideal Scale?
There's a lot of weighing scales available in the market to choose from and when you're grilling hard on your weight loss, you want one that's worth the dime. While there are many brands and styles to choose from, there are some key differences between scales that may help you decide which scale will best fit your needs and help you get to your desired weight loss result. Some of the high-end gym scales trending nowadays include special features like: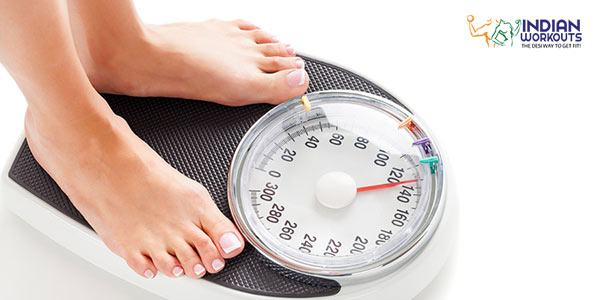 BMI calculator

TBM (Total Body Mass) monitor,

Fat Mass (FM) monitor,

Fat Free Mass (FFM) monitor

(BMR)Basal Metabolic Rate monitor,

Broad LED  display,

touch screen,

In-built rechargeable battery,

Height measuring option

Special handrail for support.

Memory recall feature, to store all your previous weight and height records.

Measurement in both pounds and Kgs.

Smart phone sync up to record all data on app.
Check Out Reviews
Before choosing an ideal gym scale for yourself, check market prices and buyer's reviews on the quality and performance of gym scales. Do not get psyched by the flashy features which may not be of much use to you. Just focus on the basic needs like weight and height calculation.
Types Of Scales
1. Balance Scale
Balance scales are the ones you see in doctor's offices and at the gym. They are large upright models where you stand on a platform that then utilizes a balancing mechanism that balances with the weights on the top. You move the weights around on the top piece until the scale is balanced in the centre. These are large and heavy, so unless you have the space, you might want to look for something a little smaller.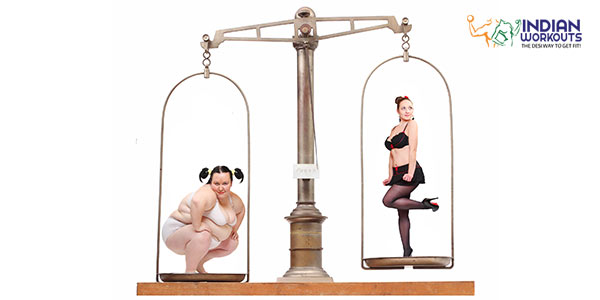 2. Spring Scale
This is the standard scale that we mostly see everywhere. You step onto the floor scale and your weight on the platform compresses a spring which then causes the disc to move. Gravity helps determine how far the disc needs to turn and a spindle points to your weight. These are pretty reliable, but they are prone to damage, if used excessively or incorrectly. There generally is a simple knob, button or other way to recalibrate spring scales.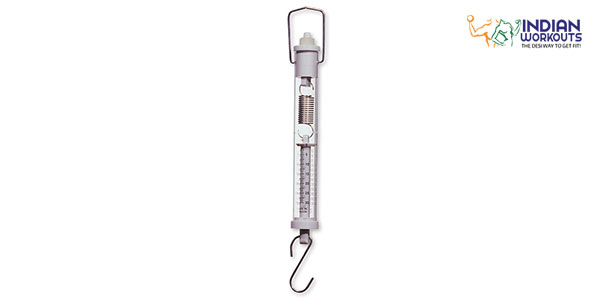 3. Digital Scale
The digital scales are the coolest of the lot, scrolling readings in a blink. You simply step onto a scale and your weight is calculated and projected onto a screen. These are often battery operated (though solar models are available) but can give sloppy readings, when the battery is low. They have the added feature of a reset switch if there is a problem with the scale.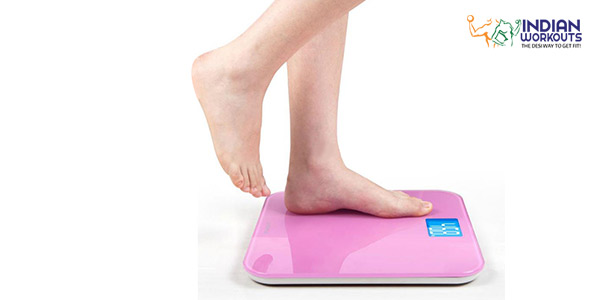 BMI & Other Features
Digital scales offer the added benefit of additional features that can tell you more about your weight loss, such as Body Mass Index (or percentage of body fat), muscle mass, water content and more. In weight loss, the most pivotal number is body fat and that is what you need to focus on. Weight can vary depending on the time of day, body water levels, and for women, hormones, menstruation and even stress levels.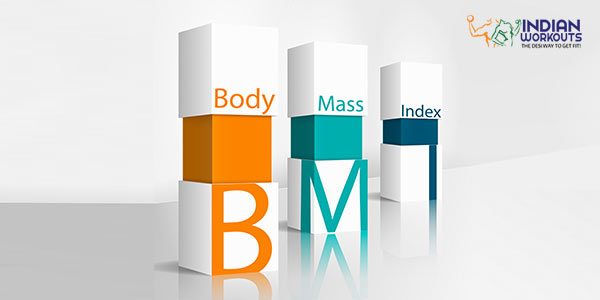 Regardless of the scale you choose, the key is to make sure it works properly and is calibrated correctly. Always follow the instructions that come with your gym scale to ensure it's accurate. However, you should remember that an ideal body weight is not a fixed number. It may be different depending on the age, gender, height, diet, posture and the area of fat deposit in your body. If you're specifically looking to track muscle mass and metabolic rate, investing in a high end digital scale is a good choice.To keep one step ahead, take your gym instructor or a gadget expert along with you,
To keep one step ahead, take your gym instructor or a gadget expert along with you, when you go gym scale shopping at your local sports goods or fitness equipment shop. You can even compare the prices and features of different available brands in local or online stores.
If ever you find your gym scale gives you random readings (consider comparing it to your weight on another gym scale), then it's time to swap it with a new one to make sure that you're meeting your weight loss goals.