The name Kalaripayattu rings a bell for some people, and would leave others scratching their heads in wonder. A quick Google search will reveal that it is an ancient intrinsically Indian martial art form which hails from Kerala. But does it not look scary what with all the jumping; swords, shields and hair flying around with blazing eyes, almost like a warrior? Do you know that it is one of the latest fitness fads which can get you a ripped body? Not without any sweat and toil though!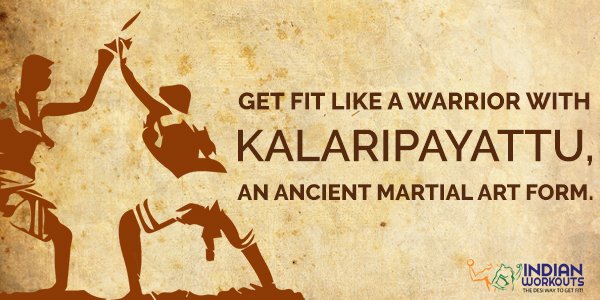 In fact, you need to get it clear that you need to invest an awful lot of your time, but determination and perseverance can get you to the end results, which are totally worth it! You can be in sync with your inner tranquil self and feel the concrete jungle around you disappearing, replaced by tranquility and nature. Yes, you need to channelize your inner strict disciplinarian self, in order to master the cool moves which will help you move your muscles in a way that perhaps your everyday gym routine might not be able to do. So let's get a lowdown of the ancient practice, Kalaripayattu history also see how it fits into our frenetic paced world!
Choosing Kalaripayattu over Normal Gym Routines
The entire kalaripayattu routine involves a mammoth warm up session which gets your body ready for the complicated routine which follows immediately. The health benefits of practicing Kalari are tremendous, as you increase your stamina levels substantially. It is not just about reducing any part of the body or losing a particular amount of weight. The benefits of this ancient practice go beyond mere weight loss; it is a holistic approach to making you look and feel healthy from inside.  It improves your strength physically and mentally. You set yourself everyday goals and challenge yourself to beat the previous goals and build new ones.
It's about the mind and body synergizing together to form a devious move; you master a move and then again move on to the next one. Your body is pretty much capable of doing anything, it is just that your mind that you have to convince. Kalaripayattu instills in the feeling that you can do anything if you set your mind to it. There are many who balk at the thought of attempting such a difficult exercise but gradually they are able to build their stamina and endurance, pushing themselves to get better and better with each passing day.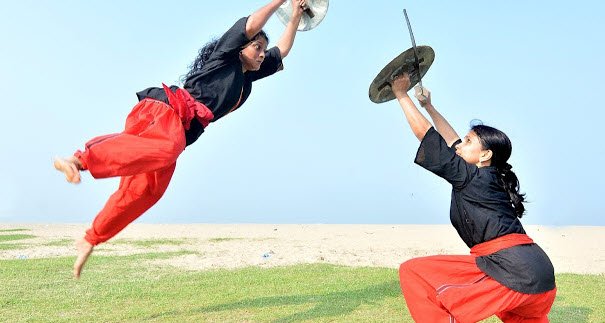 It's difficult to describe Kalaripayattu techniques on paper, as it is a combination of so many moves together. It's a core discipline which involves a series of jumps and moves. Some of the moves resemble Capoeira, which is the Brazilian dance/martial art form, it's an intense routine certainly not for people whose hearts go aflutter at the sight of such demanding routines. Even though most exercises fit the bill of being intense and demanding, we are more accustomed to the drifts of the regular routines. If Kalari was as common as your regular run on the treadmill, it won't raise as many eyebrows or cause as many jaws to drop! So if you are someone who wants to change the way you work out, gotten bored of the regular stuff and challenge your advanced level stamina, try this ancient routine and amp your fitness levels.
Learn More about Kalaripayattu
Considered one of the oldest martial art forms in India, Kalaripayattu is believed to have originated as far back as 3rd century BC in the present-day state of Kerala. Over the last several years, it has steadily amassed massive popularity amidst fitness enthusiasts who are getting to know about the tremendous benefits it can have on one's body and mind. Kalaripayattu seeks inspiration from the tremendous power and animalistic fighting techniques found in animals like lions, tigers, elephants, and others.
The practice of martial arts Kalaripayattu techniques results in increased agility, suppleness, apart from the ability to twist or turn the body in many ways and increasing your body's flexibility. Some of the most common elements that a trainee undergoes include:
Introduction: This includes stances or positions—usually based on the crouching attack positions of various animals—and stepping or basic postures, which are beginners or intermediate levels. Both of which must be mastered before going into advanced levels of training.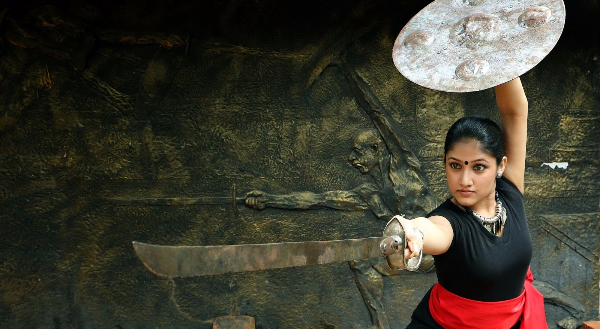 Meipayattu: This refers to exercises that use the body, including specific exercises for legs, hips, hands and the upper portion of the body. These movements are all designed to help one achieve maximum physical fitness and agility.
Marichilukal: In this level, the training comprises of acrobatic exercises, which include flying leaps and kicks. This helps tone the body and improves your agility and reflexes.
Kalari training usually incorporates one level of training before you go on to the next. Most urban classes in the art usually mix up stances, whole-body workouts, breathing techniques and acrobatics, while advanced Kalari schools also incorporate Kaikuththippayattu, exercises with hands on the floor, Kaithada (bare-hand blocks) and training with weapons.
Based on the teacher, the techniques and stances may vary from class to class but the essential principles of the art remain the same. While anyone can opt to take a Kalari class, mastering the form takes time commitment, patience, and focus—much like yoga, Tai Chi and other ancient martial arts.
The combat training can be divided into four categories
Maathai – Physical methods of fighting.
Kothari – Wooden weapon fight.
Ankathari – Iron/steel weapon.
The Body Toning Exercises
These exercises not only help the trainee get a toned body, but also get his combat skills on point by learning to be more agile and fight with an opponent even if she or he is unarmed.
Meipayattu – Meipayattu, or exercises with the body is a series of exercises custom-made for you to achieve peak physical fitness. It includes specific exercises for the upper body, hips, hands, legs and so on.
Marichilukal – Marichilukal also means acrobatics. In today's day and age, these acrobatic moves keep the body fit and agile, they can be an answer to your quest for an effective exercise regimen, help build concentration, and give a major boost to the trainee's confidence. Acrobatics is a great way of toning the body and helps develop instinctive movements which improve your agility and also boost your reflexes. The different acrobatic techniques can be very useful in combating with opponents. All these elements of Acrobatics are used to a great effect in combat with or without weapons.
Kaikuththippayattu – Meaning exercises with hands on the floor, Kaikuthipayatttu strengthens the body and also helps the trainee learn the right techniques of breathing. Breath control is absolutely necessary while trying to attack and defend. All Kaikuththippayattu exercises resemble the movement of a snake- punches, leg moves, stretches, twists, and jumps. There is a total of about eighteen lessons of a series of exercises in this Kalari.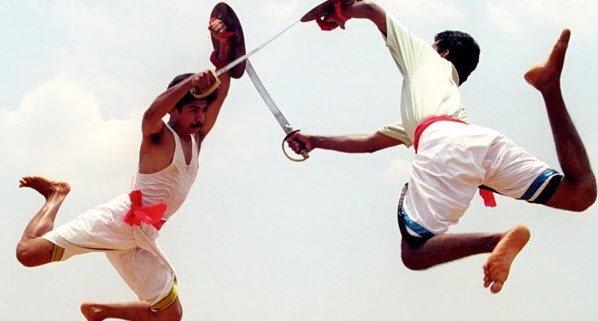 Chuvattadi – Chuvattadi means stances and attacks. It makes the trainee ready for the fights or the intense physical routines which follow. Chuvattadi has its benefits as it helps avoid injuries, especially at the time of a combat. Each Chuvattadi exercise is focused on a particular Kalaripayattu technique and is performed in all four directions to condition one to be alert and ready to attack and defend oneself. Divided into 18 stages, it consists of punches, cuts, throws, and blocks. Chuvattadi is an intense routine which needs power and speed as its chief pillars.
Kaithada – It means blocking with hand. Kaithada is comprised of fighting sequences with bare hands; it helps develop instincts in the trainee. Kaithada features blocks to fearlessly defend against armed and unarmed attacks. It can be divided into three moves.
Blocking attacks using physical strength.
Avoiding or dodging attacks.
Utilizing the opponents speed and power and turning it into the trainee's advantage.
Weapon Combat – When the first of form lesson is imparted, the trainee learns the technique of weapon combat with the help of weapons such as Short Stick (Cheruvadi), Curved Stick (Ottakkol), Mace (Gada), Dagger (Kattaram) and Spear (Kuntham). After fighting with the spear is mastered, the trainee starts on the most potent form of combat in Kalaripayattu, which is fighting with sword and shield. The trainee graduates finally to the Urumi, which is the six feet long flexible sword, the final ace in the plethora of training techniques. After the body, the Urumi is regarded as the most dangerous weapon in the Kalari system.
Empty handed fighting techniques – The student will be given training in empty-handed kalaripayattu fights or fighting techniques called Verum Kai Pray gam. This is a unique method of both combat and defense. In this technique, various techniques are Holds, grips, and locks are combined with knuckle and elbow attacks at Marmas or vital points of the opponent's body. Using this technique, one can defeat the enemy with great efficacy. Short Stick sword and shield.
Finale Few Salient Points which Separate Kalaripayattu from other Fitness Trends
Though most people associate this with a combat form and cannot equate it with exercise, it can be taken up as a fitness regime too, and if you really want to know more about it, you can learn it as an art form, sticking to its basic guidelines.
It originated in southern India, Kerala, to be more precise and is believed to have been practiced byLord Prashuram, according to ancient literature. Over centuries, alongside combat techniques like Kalari, massage and Ayurveda developed and Kalari is divided into three main types–Central, Northern, and Southern, practiced in those parts of the country.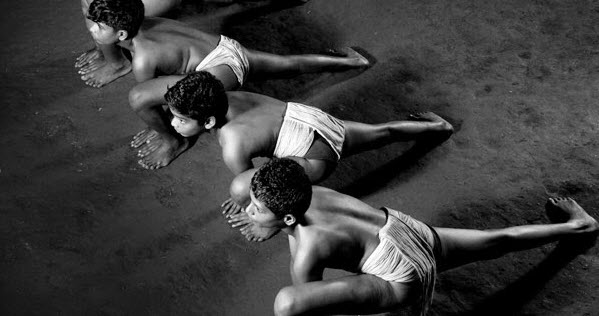 The Southern style has a learning process that begins with 30 basic forms. It covers a series of movements that cover four cardinal directions of nature and ensures the whole body to move. The correct breathing techniques must be incorporated for each specific movement and posture. The main objective is to develop the body in a way that its movements are in sync with the mature and alert mind. Kalaripayattu is like that rhythmic dance which is performed mindfully.
Once the basic forms and breathing techniques are learned, the student begins to take on the weapons like sticks, knives, swords, shields, fire, blocks of jumps and kicks for defense and attack.
The benefits derived from them will be different for different age groups. Kids can start learning at the age of 6 years, but their benefits are different than adults, the main intention is to increase energy, stamina, and flexibility. The art could serve as a medium to channelize their restlessness or energy in the right direction because kids are not very serious; they would rather play than invest their minds into a discipline which needs their whole
For people who are performers and are serious about taking up the wish to learn every aspect of the art form, the benefits can really add up to major gains. It's between the age group 15-25 years that a person is capable of extracting maximum benefits from the art form.
Nowadays, people work a lot and tend to lead a sedentary life preferring their couches over strenuous physical activities. Such people need to work on their fitness. Kalaripayattu exercises can serve as a way to lose weight, stay fit, and act as a solace to frazzled nerves and a stressful lifestyle. It also helps keep up your energy and prevent the risk of suffering from injuries later in life.
People who are above the age of 50 years can benefit a lot from it as it aids in pain relief. So try and include Kalaripayattu into your fitness regime and reap its endless benefits. The above viral video demonstrates how the 76-year old Meenakshiamma keeps up with her spectacular Kalaripayattu skills, fighiting her age with speed and endurance.