When it comes to cardio exercises there is nothing like running or jogging, but most people seem to hate this particular physical activity. The chances of injury are extremely high in case of running and it results in high -impact on joints (knees and ankles), crushed toes and shin splints. But cardio is a necessary evil that is required to lose weight, maintain health BMI, improve cardiovascular health and stay healthy in general. But the boredom and monotony of cardio can be reduced by disguising it as a fun activity which you enjoy doing. Here are a few enjoyable cardio exercises that can replace running successfully.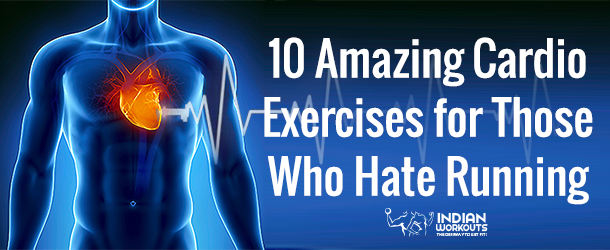 5 Awesome Benefits of Cardio Exercises
When it comes to losing weight and excess fat from the body, there is nothing like cardio exercises. But it also has other potent health benefits as well.
Improved Cardiovascular Health – The heart is made up of muscles and just like any other muscles the heart muscles have to be worked in order to make them stronger. Cardio exercises get your heart pumping at a faster rate and help to keep it a healthy state.
Boost Metabolism – This is yet another important benefit of doing cardio exercises on a regular basis. In increases the rate of various processes in the body which promotes calorie burn and leads to weight loss and makes it easy to maintain weight at a healthy level.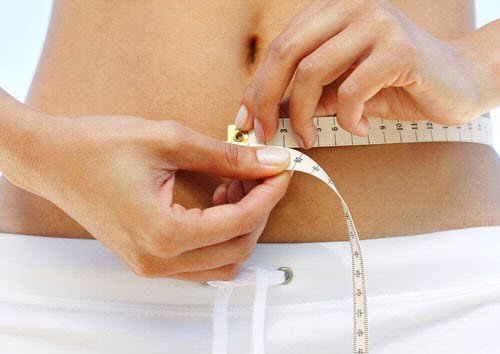 Speed Up Recovery – Moderate and low intensity cardio exercises can speed up recovery by flushing out some of the toxins and by -products that are created during strenuous weight-lifting sessions. It helps to supply more oxygen-rich blood to the muscles which reduces soreness and improves the repair and rebuilding process of the muscles and tissues.
Increase Bone Health – Osteoporosis is one of the leading bone disorders that are caused as a result of lost bone mass and it affects majority of aging women. Cardio exercises done on a daily basis helps to develop stronger bones and reduce the risk of broken hips and joints.
Improve Sleep – Sleeping disorders and insomnia is considered one of the most prevalent disorders around the world and more and more people are relying on prescription sleeping pills and tranquilizers in order to fall asleep and stay asleep. But research shows that doing cardio exercises 3 to 4 times a week can help you to fall asleep faster and sleep longer.
10 Useful Cardio Exercise for People Who Hate Running
Although avid runners could swear by the amazing health benefits of running, but the common public in general seems to hate it because of the pain, fatigue, sweat and exhaustion it involves. Therefore, we have brought about a list of the best cardio exercises that stand as fun-filled substitutes for running.
HIIT Sessions
By now, almost all of you must have heard about High Intensity Interval Training and its benefits as one of the best cardio exercises. HIIT is a quick and effective cardio workout that shows maximum result within very less time and it works better than normal cardio because it increases both your aerobic and anaerobic endurance while burning fat at the same time. HIIT training combines alternated moderate intensity intervals and high intensity intervals with short periods of rest in between. You must include general warm-up and flexibly exercises in your routine before every HIIT session. A sample HIIT circuit with repetitions is as follows: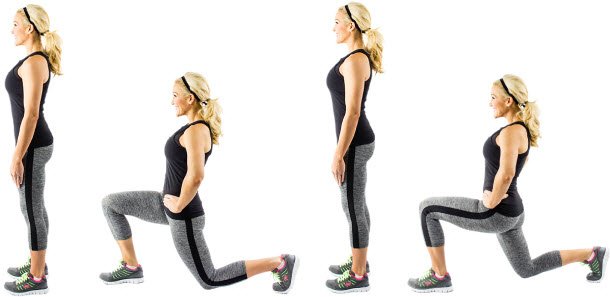 Side Lunges – 10 reps on each side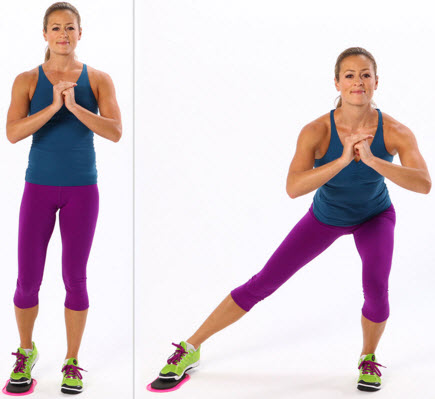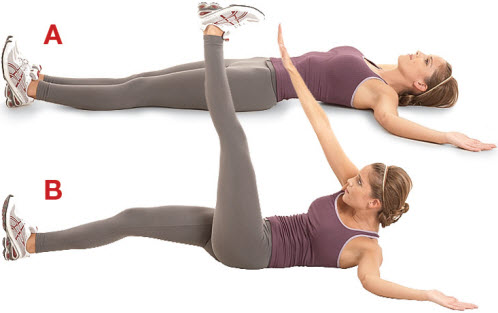 High Knee Drill – 25 yards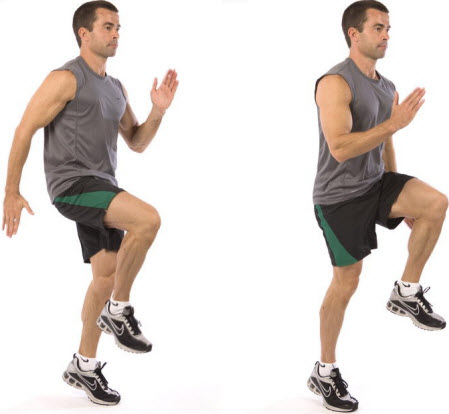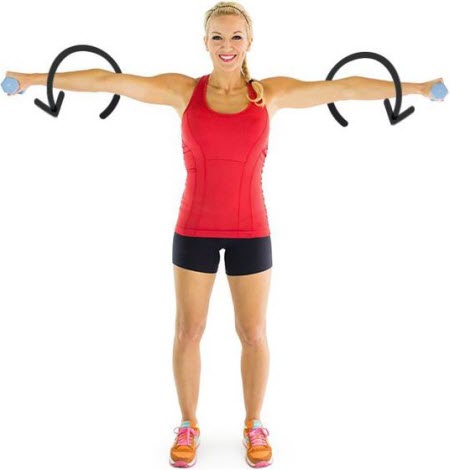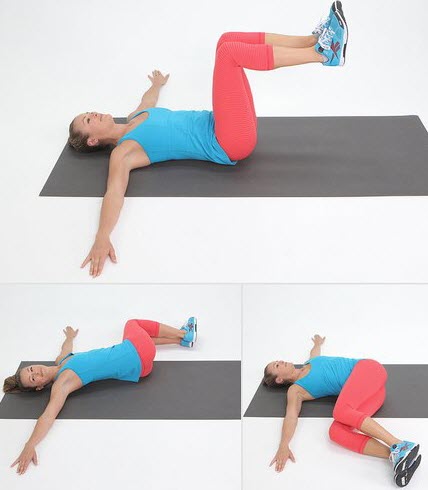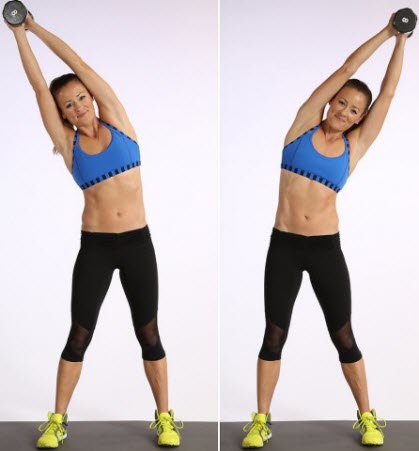 Swimming
Swimming along with effective pool exercises are one of the functional cardio workouts for women that is low impact and yet quite effective. Swimming is a time-tested total-body workout that is a major calorie burner and it possesses amazing cardiovascular benefits. It helps to increase strength, flexibility and bone density.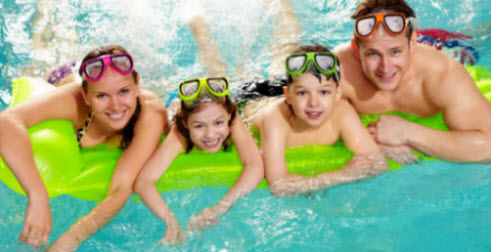 Being a low-impact workout it can be practiced safely by people of all ages. Do kick drills and moves such as scissor kicking, backstrokes, butterfly kicks, dolphin kicks and breast strokes to tone your legs, tummy, shoulders, upper back and chest.
Cycling
This is one of the fun and entertaining cardio fitness exercises for those who hate running. Bicycling is a great cardio workout that gets your heart pumping, promotes calorie burn, helps to relieve stress and gives you an opportunity to work out in the open air, close to nature. It is a total-body workout that targets the arms, abs, back, butt and legs.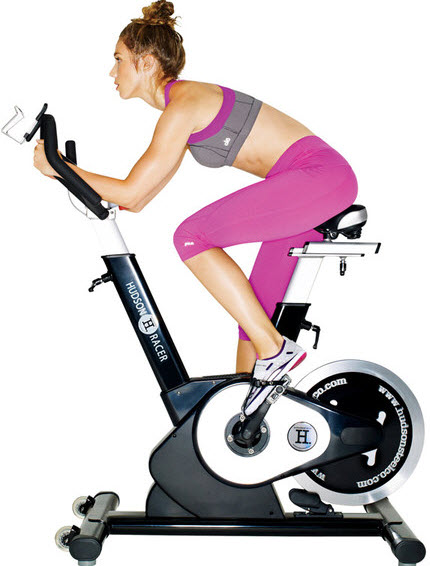 Being a low-impact cardio exercise it does not put too much stress on the joints and can be done by people with knee joint problems. Those who don't know how to ride a bicycle can get the benefits of cycling by joining a spin class at the gym.
Cardio Kickboxing
Although, most of us view kickboxing as a method of self-defence practiced only by martial arts enthusiast, but in reality kickboxing is considered one of the best cardio workouts that can burn approximately 700 to 800 calories per hour and helps you to learn a few key self-defence moves. It is another total-body workout that combines martial arts and cardio and helps to strengthen the muscles and tone the flab. It is a blend of aerobic and anaerobic exercises that helps to burn fat faster compared to other exercises. Every kickboxing session should begin with a warm up session. Some of the common kick boxing moves are jabs, cross jabs, punches, upper cuts, front, back and roundhouse kicks. A sample cardio kickboxing circuit is as follows: (6 rounds of 30 seconds each)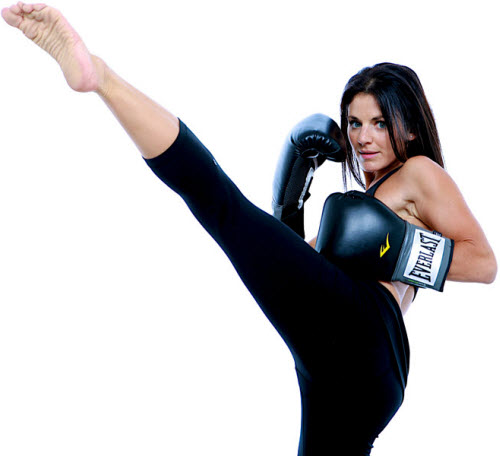 Straight punches
Push-ups
Uppercuts
Oblique mountain climbers
Around the World Kicks– alternating legs
Squat jumps
Circuit Training
Circuit training is very much like HIIT and it consists of a series of high intensity cardio workouts that are done in a quick sequence with no gap or rest in between. Each workout is done in 3 to 5 sets and is a wonderful way to build cardiovascular endurance and strength. Circuit training workouts can be customized as per the fitness level of the individual and it takes very less time to perform.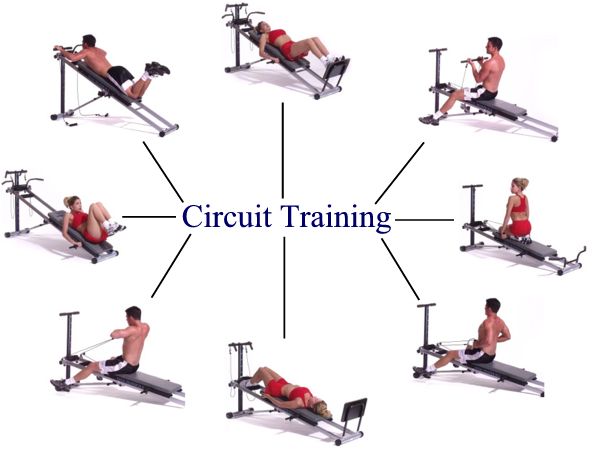 The exercise session is called circuit training because once the exercises are complete; one begins the first exercise again for the next circuit. Some of the typical cardio exercises you can include in a circuit are squats, back extensions, bench lifts and inclined press up for the upper body, sit ups and crunches for the core, squat jumps, step ups, compass jumps and shuttle runs for the lower body.
Dancing
Almost all of us love to let our hair down and dancing is so much fun and enjoyment that we almost forget that it is actually cardio workout. Dance cardio workout options range from groovy Zumba, hip hop, belly dancing and Bollywood masala dance to elegant jazz, ballet, salsa and ball room dance that not only torch up those calories, but also helps to improve your body posture and stance.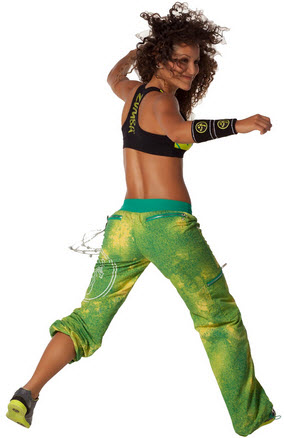 Just an hour of intense dancing can burn around 450 calories and because your core remains engaged throughout the dancing session so you can expect to burn more fat from your abdominal region. Try to intensify your workout and fat burn by dancing to fast-paced songs. Remember to move your entire body including your arms, hips and waist in order to reap the benefits to the fullest.
Trampoline Jumping
Trampoline jumping is one of the fun-filled cardio exercises for weight loss that is extremely low-impact and can be done by kids and adults alike. It is a great leg and back workout that involves only jumping and tumbling around on the trampoline. Studies show that 10 minutes of bouncing on a trampoline is a better cardio workout compared to 30 minutes of walking.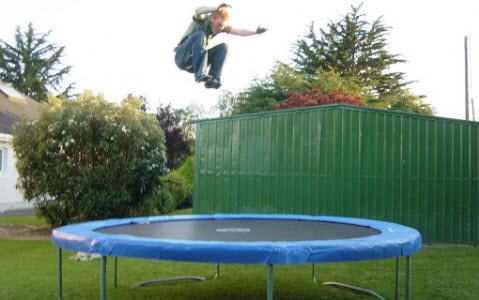 The elastic pad or mat of the trampoline absorbs 80% of the shock from the rebound and reduces the risk of injury to ankles and knees. It is the ideal cardio exercise for people with low mobility. The core muscles are constantly engaged throughout the jumping which results in a stronger and well-toned stomach and lower back. So, what are you waiting for? Get your friends together and enjoy this fun activity.
Battle Ropes
battle rope exercises are a power packed way to pump up the heart rate and burn fat. It is considered the best cardio workout to burn fat that can be practiced by almost anyone – even the beginner. The effective battle rope moves help to work out the muscles present in the abs, back and glutes which makes it great for core training.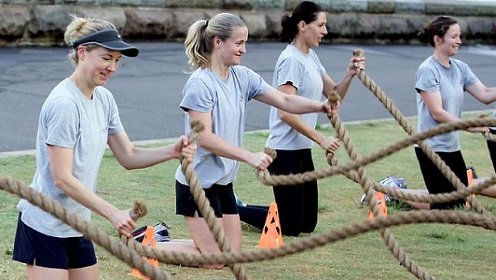 The ropes come in different lengths and thickness that makes it suitable for determining the intensity of the workouts. Some of the most effective battle ropes exercises you can include in your cardio session are power slams, jumping power slams, make waves, double arm side-to-side shuffle and outside circles.
Rope jumping
The jumping rope is a an extremely affordable workout equipment that can be used by the whole family to tone muscles, burn off calories and improve cardiovascular fitness – all at the same time. Exercising with a jumping rope is really useful in improving muscle tone in the lower body and legs because the jumping movement creates micrortears in the muscles that heal and make the muscles stronger and more toned.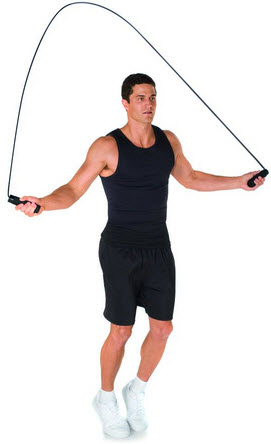 You can do the basic jump where the rope passes under the foot, the alternate foot jumps, endurance jumps, combo jumps where you can do 8 to 10 alternate foot jumps and then 8 to 10 basic jumps. You can also do high steps where you raise each knee to a 90 degree angle while jumping.
Plyometrics
Plyometrics exercises also known as Plyo is the most effective indoor cardio exercise that involves explosive jumping and hopping movements that helps to work the core, leg and glutal muscles. These bodyweight cardio exercises are frequently practiced by athletes and sports persons involved in high energy sports like basketball and football that requires quick burst of movement.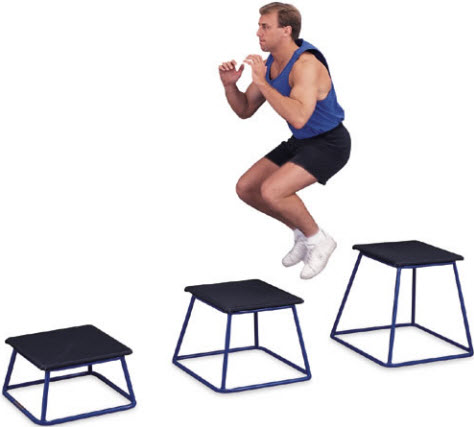 The two basic concepts involved in plyometrics is depth drop and depth jump which results in improved performance and greater calorie burn. It is a more intense cardio workout compared to the rest of the exercises mentioned in the list. Some of the most effective plyometric exercise you can include in your cardio regime are box jumps, bounding, depth jumps, pop ups, traveling push ups, scissor jumps, skater jumps, etc.
So, now bring some interesting and entertaining variations in your cardio sessions and cut out the boredom of running with these amazing cardio exercises mentioned in this article.